Fed Interest Rate Increase May Not Be Far Off
Fed: Interest rate increase 'may not be far off'
WASHINGTON – March 28, 2016 – Federal Reserve President James Bullard said Thursday that the central bank's next interest rate hike "may not be far off" if "the economy evolves as expected," opening the door to an increase in April or June.
His remarks appeared more bullish on a near-term rate increase than both the Fed's official statement and Fed Chair Janet Yellen's comments at a news conference following policymakers' two-day meeting last week. The Fed raised its benchmark rate from near zero in December for the first time in nearly a decade but has stood pat at the two meetings since then.
In a speech to the New York Association of Business Economics, Bullard raised the question of whether the Fed harmed its credibility by not lifting rates in March. He noted that between December and March, the economy largely progressed as the Fed anticipated in its December meeting forecasts.
He said economic data showed that the U.S. and global growth outlook "was downgraded somewhat," the U.S. labor market outlook "was upgraded somewhat," and other economic measures were "about the same." For example, financial markets – including stock prices, the dollar and corporate borrowing costs – were unfavorable early in the year but settled down by last week's meeting.
Bullard concluded that the Fed did not have to raise its benchmark rate in March, noting policymakers put more weight on the global and U.S. growth downgrade than the brighter labor market forecast.
Yet, he added, "the relatively minor downgrades contained in "the Fed's March forecasts" suggest the next rate increase "may not be far off provided that the economy evolves as expected."
Bullard is considered among the Fed's more "hawkish" policymakers, meaning he's more concerned about staving off higher inflation than stimulating growth.
Copyright © 2016, USATODAY.com, USA TODAY, Paul Davidson
http://www.floridarealtors.org/NewsAndEvents/article.cfm?p=5&id=335797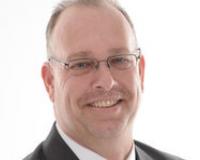 Author:
Michael Simpkins
Phone:
813-541-3307
Dated:
March 29th 2016
Views:
377
About Michael: ...