Florida Paddle Fishing
Editor's note: don't be discouraged if you don't own a canoe or kayak! Many locations, including Florida's state parks, offer rentals.
By Doug Wise
In the spring of 2006 my girlfriend (now wife) and I decided to make our first major purchase together: a canoe.
The canoe was christened as the "Compromise."
We paddled and casted our lines in every backwater, mangrove-lined fishing hole we could find that was accessible by canoe. And along the way we saw another view of Florida we had never seen before, except in nature publications and tourism brochures.
Up close we saw egrets, ospreys, and other birds of paradise, lots of mangroves, dolphins, and, of course, fish. Some days we saw — and caught — a lot of fish. On other days … well, let's just say we enjoyed the view more than anything.
Shhh — Don't tell anyone.
What I didn't realize at the time we started canoe fishing was that fishing from canoes and kayaks — commonly known as paddle-fishing — is a very popular hobby.
I also didn't realize how many off-the-beaten-path access points to water there are in Florida where you can simply drag your canoe or kayak down to the water and paddle off on a leisurely ride or fishing adventure.
Once you start canoeing or kayaking you'll soon meet other paddlers who will most likely share a "secret" path off some dirt road or highway that will lead you to a quiet body of water free from urban growth or development.
Grab your paddle — let's start fishing.
Here are a few online, paddle-fishing resources that I use.
www.paddle-fishing.com — The forum is the real gem within this website. The forum has lots of great stories and insights from beginner and expert paddle-fishermen, alike. Register for a free account and ask for some tips. You'll be surprised by how many people respond with answers to your questions — and even some great fishing spots. There are paddlers from all over Florida who use this forum.
http://www.floridapaddlefishing.com — The blog hasn't been updated in awhile, but there are some great tips, even in posts from a few years ago.
http://www.floridasportsman.com/ — The online version of the mainstream publication. I love the articles and insights they have. They have an entire section devoted to kayaking and canoeing called "paddle-craft." There's a lot of great paddle-fishing advice and info in this section too.
Places to paddle (and fish).
I did most of my paddle-fishing when I lived in Tampa, so many of my favorite spots are in the Tampa Bay area.
Two places I recommend in the Bay area to canoe/kayak are Weedon Island Preserve (St. Petersburg) and Upper Tampa Bay Park (Tampa). Both offer great fishing, too.
Editor's note: Both Weedon Island Preserve and Upper Bay Park offer canoe and kayak rentals.
www.paddleflorida.net — This website is a great place to start, in terms of locating a canoeing or kayaking spot near you. A lot of the spots listed on the website are also good fishing spots.
Do you have any favorite spots to canoe or kayak? Do you have any advice for anyone looking to canoe or kayak? Be sure to comment below.
See you on the water!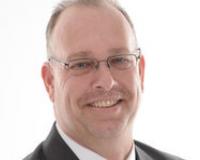 Author:
Michael Simpkins
Phone:
813-541-3307
Dated:
May 10th 2015
Views:
967
About Michael: ...