How To Have The Best Yard Sale In Your Neighborhood
When you are preparing for a move, a garage sale or yard sale is one of the best ways to
clear away the clutter of old, unwanted stuff. Wading through your accumulated items may be a bit overwhelming, but it's not as bad as moving to your new home with a bunch of boxes filled with things you don't need. And, if you plan properly, you could end up with a sweet wad of cash in your pocket. Where to begin?
Put posters everywhere: Put posters up in your neighborhood, at community centers, and local shops. Basically, anywhere you possibly can. If you're near a college, go to the college and put up signs there. When you're making signs, make sure you put up a few windproof and waterproof ones so people don't go wandering down the wrong street after a gust of wind pushes your sign a block away.

Advertise online: Put a posting on Craigslist, eBayClassifieds, and YardSaleSearch. Don't just post "Cool furniture." The more descriptive you are of your actual merchandise the better chances you have to reel people in. Have an antique Herman Miller chair? Mention that—even it's beaten up and covered in a thick layer of cat hair. The point is to get the right "type" of person to take an interest. Garage sale-aficionados will come regardless of what you have, you need to worry getting the people who actually want the stuff in your yard.

Offer something for free: The promise of something for free, even if its a hot cup of coffee, can draw pretty much anyone to anything. The only rule here is that whatever you're giving away, make sure it isn't homemade unless you have a particularly trustworthy look about you. While some people are totally fine with taking food from strangers, you're better off just throwing out a cooler with some sodas and ice cream pops.

Include all the details: Finally, make sure to include your full address, time of the sale, and the date (Don't write "today." That means nothing to a random passerby. Fridays and Saturdays are supposedly the best) of the sale. Give it a few days to seep in, if you're throwing the garage sale this Friday, put up posters on Tuesday or Wednesday.
For the record, yard sales held at the beginning of the month do a little better than those held at the end of the month.

Follow these tips for a great sale:
Knowing what to put on the ads is just the first part—knowing where to put them is an art onto itself. Here's a step by step guide:
The hours between 7AM and 11AM are the busiest, and the best judge of how successful your garage sale will be, overall.
Many people start the yard sale at 8AM, only to find a swarm of cars waiting eagerly for you to open around 7:15 AM!
Certain neighborhoods and communities typically organize 2 yard sales, twice a year, typically once in the spring and once in the fall. If you're lucky enough to live in one of these communities or neighborhoods, this may help you with advertising as many of these communities mass advertise weeks before the big event.
Collaborate with the neighbors, most yard sale aficionados are on a mission find the best stuff for the cheapest price and most are looking for something specific. Don't have it? One of your neighbors might.
And last but not least. Are you have a garage sale because you're selling your home? Please contact me at 813-770-5251 or use this custom evaluation for your home to find what your home could sell for.
Find Garage Sales Near Me:
Facebook Groups for Garage Sales
Additional Garage Sale Tips and Resources
Garage Sale Tips – Organized Home
101 Garage Sale Tips – Weekend Treasure
10 Tips for Having a Killer Garage Sale
Your Best Yard Sell Ever – Better Homes and Gardens
How to Have a Garage Sale – Wikihow
Provided courtesy of Kimberly Perez
Hire a positive and proactive Team of Realtors to help you find your next home!
Call or text 8137705251 for information on Buyer's Representation Services (NO COST TO HOMEBUYERS)
Search entire Florida MLS for FREE atwww.KimberlyAPerez.com/search
Get a FREE report on YOUR HOME's Value at http://www.kimberlyaperez.com/sell/
Like us on Facebook! Facebook.com/KimberlyAPerez73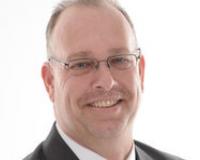 Author:
Michael Simpkins
Phone:
813-541-3307
Dated:
August 4th 2015
Views:
540
About Michael: ...