Should You Buy A Home With Your Boyfriend Or Girlfriend
You already live together, right? Marriage is a someday option that is coming closer on the horizon the longer you have been together. Or your previous divorce makes you swear off marriage all together and you would rather have your heart dug out with a plastic fork than do it again. In either case, when you are with your significant other and you are thinking longer term, it only makes sense to spend your money on a mortgage instead of throwing it away on rent. Close to twenty-five percent of couples buy a home before marriage (or just live together) and the number is growing each year. There are downsides, of course, but it is up to you to decide if they outweigh the benefits.
Benefits
Price Point - Credit scores are evaluated individually if you are unmarried and as a unit if you are. If both credit scores are up to par, then both incomes are considered and you can afford a home at a higher price point.
Rising Rents - Investors are making a killing with the homes they bought during the economic downturn. Rent is at an all time high with no hope of going lower. A $1800/month payment could possibly get you a $260K home (with great credit score and money down). This factor alone makes home ownership a no brainer.
Tax deduction - The mortgage deduction from your taxes provides added benefit to both people on the mortgage when they file individually. Consult your accountant for more details.
Consideration
Break-up - This is the biggest factor why couples don't buy a home together. Or at least every parent, friends, family's reason on why you shouldn't buy a home together. The ramifications on your credit (what if he/she forgets to make a payment), and its long term effects, can certainly create a shadow on the sunshine of home ownership. No one likes to think about it, but it is best to be prepared and contact an attorney to make sure both of your interests are protected. To not do this would put your whole financial existence at risk and give a new meaning to the phrase, "It's complicated" if you should break up.
Home ownership often marks the beginning of the "next level" for many relationships. In all the excitement surrounding finding the perfect home for you, your significant other and your fur babies (as my clients like to call them), there is a major concern that should be considered, weighed and ultimately agreed upon before you sign a home purchase contract. Listen to the experts and anyone who can help you protect yourself and your investment.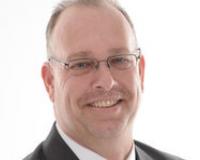 Author:
Michael Simpkins
Phone:
813-541-3307
Dated:
March 29th 2016
Views:
459
About Michael: ...