What Is A Cdd Fee And What Am I Paying For
What Is A Cdd Fee And What Am I Paying For?
With the new housing boom, I've been getting this question quite a bit.
This is usually the first question I get from a buyer who is looking at newer construction, most homes built after 2003 have this fee. So, I thought I'd take a brief moment to describe what a CDD fee is, and hopefully save you a little time surfing the internet for an answer.
What CDD stands for is Community Development District Fee. In times past, the developer of a community added the cost of the infrastructure, (electrical, roads, sewer systems, sidewalks, play grounds, community pools, tennis courts, water parks, etc.) into the cost of each home site. Now the developers usually put the cost of all of that into a BOND, the CDD. The bond charge is usually apportioned to the size of each home site.
Some people think this is the only fair way to develop communities. The reason is because the people who live in these new communities pay the price for their development directly, instead of the whole city having to share in the cost for a specific development.
The bond is payable over a 30 year time period and typically refinanced again at the end of the term.. Sooo.. As Buzz Lightyear would say.. "To infinity and beyond" basically
Below is the "official" definition from Florida statute 190.003.
"Community development district" means a local unit of special-purpose government which is created pursuant to this act and limited to the performance of those specialized functions authorized by this act; the boundaries of which are contained wholly within a single county; the governing head of which is a body created, organized, and constituted and authorized to function specifically as prescribed in this act for the delivery of urban community development services; and the formation, powers, governing body, operation, duration, accountability, requirements for disclosure, and termination of which are as required by general law".
CDD Fees are divided into Two Parts
Part 1: The Capital Bond Assessment is the repayment portion of the loan. However, a new bond can be taken out or the existing one refinanced. If the community as a whole decides to put in a new pool, sports field, etc. A new bond may be issued with approval. When this happens, the neighborhood will be involved in the voting and hearing of the decision making process.

Part 2: Operations & Maintenance Assessment is exactly what it states, it is for operations and maintenance of the common amenities. Common amenities such as pools, parks, sports fields, tennis courts, landscaping, etc. are not fixed costs and can rise according to the amenities that need to be updated or maintained.
Is it a HOA, CDD or Both?
Depending on the neighborhood you can have one, the other or both. If you have just one or the other, they will cover basically the same things. However, a HOA also has a policing or monitoring role that ensures all the neighbors are not violating the restrictions (i.e. messy yard, lanai, unkept pool etc.). 

In larger communities it is common to have both, if so, the local HOA will cover a certain portion of the immediate common grounds & amenities where the CDD might cover the larger items such as pools, trails, main club house, etc.
Can a CDD fee change?
Yes. Both parts, the Capital Bond Assessment and the Operations & Maintenance can be updated according to costs or budget increase. When it does happen, each homeowner should receive a notice in the mail and if it is a budget related issue, a hearing will be held with voting for the proposed changes.

Is the CDD Fee a tax?
No, it is not a tax, although since it's displayed as a non-advalorem assessment on your tax bill, it is often misunderstood as one. It is a budgeted community fee, like a HOA fee. The CDD fee is an "assessment" and although it is included in your property tax bill, it is not a property tax. It is included in your tax bill so the tax collector may collect it for the CDD (Community Development District).
These assessments are in addition to county and other taxes. Assessments will appear on the annual real estate tax bill for each owner, payable directly to the County Tax Collector.
How does the CDD Fee Effect My Closing?
It is worth noting that while taxes are collected in arrears (the year that has passed) the CDD portion of the tax bill is collected in advance (for next year). This is important to know for the closing statement or HUD where the proration of tax is listed.The CDD portion will not be credited to the buyer. The property tax bill will arrive before the end of year and may be paid between November of the current year and March of the following year.

Do all neighborhoods have a CDD Fee?
No, CDD is setup in the planning stages of the development, which is prior to groundbreaking. CDD fees are common in newer communities and unlikely to be found in older developments.
If you would like to perform your own search, go to https://dca.deo.myflorida.com/fhcd/sdip/OfficialListdeo/.
You will find information on creating your own report of Special Districts, which include Community Development Districts.
If you have any questions or comments please feel free to contact me. I'll be happy to answer any questions that you may have.
Provided courtesy of Kimberly Perez
Hire a positive and proactive Team of Realtors to help you find your next home!
Call or text 8137705251 for information on Buyer's Representation Services (NO COST TO HOMEBUYERS)
Search entire Florida MLS for FREE at http://kimberly.tampamarketleaders.com/
Get a FREE report on YOUR HOME's Value at http://kimberly.tampamarketleaders.com/sell.php
Like us on Facebook! Facebook.com/KimberlyAPerez73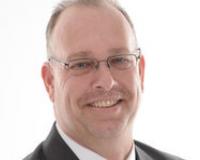 Author:
Michael Simpkins
Phone:
813-541-3307
Dated:
February 28th 2015
Views:
1,218
About Michael: ...