Why It Can Be A BIG MISTAKE To Not Use A Buyers Agent For New Construction
Many buyers fall into this pitfall - educate yourself and get a great deal on your new home with a buyers agent!
Many buyers seem to think that if they buy a new construction home that they don't need a real estate agent. Further adding to this very bad assumption is that buyers seem to think that bringing in a real estate agent will cause them to pay more for the house because the builder will have to pay them a commission. Both of these assumptions are incorrect! If you attempt to buy a new construction home without the RIGHT agent you will certainly be making a very big mistake!
Firstly, what do I mean by the "right agent"? ...What your agent should bring to the table:
Experience with the market trends in the area

Experience working with builders and knowing their products

Outstanding negotiation skills

Knowing how to get a deal done properly – they can be very complex

Many lenders are different – you need to be able to navigate these complexities and pick the right lender that offers the right mortgage product
If I've captured your attention, here are some things for you to consider when buying a new home and why you should not do so without a buyer's agent - and remember... that has to be the "right agent".
Factors that can influence builder pricing:
Builder impact fees
Quarter end for making sales goals
Labor Costs
Size of the home
Market Conditions
Location
Lot premiums
Cost of goods (building materials and other peripheral expenses)
The time value of money
Cost to carry undeveloped lots
Most builders are public companies. They must manage the business accordingly. When earnings time rolls around and they need to report profit/loss and also the cost to carry inventory it can be a good or not so good time to buy
Time of the year – peak season vs. off season
Upgrades that are put into the house constantly change price via the suppliers – it's almost like a commodity when you think about it this way
Why does all this matter to you when buying a new house?
Purchasing new construction is more complicated and overwhelming than buying a resale home. For buyers who are still thinking they should navigate these waters without an agent, I'd like to go into more detail as to why that's a bad idea. Your agent should be a local expert and have experience with the builder products. They should take the time to constantly go meet with the builders to stay informed on their products and the factors influencing pricing. I try to go meet with all of the builders in my area at least every two weeks. I also do open houses in their spec homes whenever I can so I learn about their products, understand the market, and spend time in the community. I learn about the amenities, and all the other factors in play so that I can best represent my client's interests.
Who represents who?
When you go into a sales office of a builder, the sales people are agents/employees that work directly for the builder. They represent the builder – not you. A buyer needs to have a real estate agent who represents them and looks after their best interests.
Most builders will require that the real estate agent accompany and register the buyer on their first visit. Otherwise, they will say the buyer's agent was not the "procuring cause" and thus many times will not allow you to add a buyer's agent after that first meeting. This is a BIG MISTAKE that buyers make! At a minimum you should always tell the builder that you have an agent and list their name on any documents that you fill out. Fortunately, if you're dealing with a builder who understands that buyer representation is a good way for them to get a deal to contract, they will make exceptions "sometimes". Advice - If your agent is doing their job, they should accompany you on all real estate appointments and showings, etc. – don't leave them out thinking you're "just looking"- make them do their job! If you find yourself doing most of the research, and other things yourself, you might want to find a new agent. Don't just "stop by" the new-home community without your agent!!
Who pays the commission and will it increase what I pay for the house?
Firstly, the builder pays the commission and it will NEVER increase the price you pay for the house. As you might imagine, builders don't like to lower prices on houses because it sets a comp that will impact their future sales. Instead, they have all kinds of creative ways to add incentives in the form of upgrades, help with closing costs, price reductions(more so on spec homes) etc. Your agent will be able to leverage their relationship with the builder and many times get the whole picture so that they can help to structure a deal that will work for both parties. You as a buyer representing yourself, will probably not know what to ask for and will leave money/incentives on the table. Many times once I know what my client wants (house and upgrades etc.), I will go and meet with the builder without the buyer. I will pre-negotiate all the options/upgrades/incentives and when we have all the details negotiated, I have the builder put it in writing and draw up the contract. We then bring all the parties back together and it goes very smoothly from there…
How do builders offset the commissions paid to buyers agents?
As discussed earlier in this blog, builders prefer not to reduce their prices because it sets a comparison price for future home sales. Instead they add the commissions paid to a buyer's agent into the marketing budgets of the homes. This budget already has all these types of fees accounted for! If a buyer goes to a new-home builder without a real estate agent, either the builder's agent or the builder will pocket that money so it's a lose-lose for the buyer and the buyer's agent.
The upsell – how to navigate the options and upgrades
Those model homes look awesome, don't they?! They are really great marketing tools for the builders! But you're not buying the model home that has all the bells and whistles with fancy decorations and perfect staging! How will you figure out what options/upgrades are worth it? How will you know which builders provide certain options as standard vs. having to pay extra for the same type of upgrade with a different builder? Why waste your time trying to figure this out? That's your agent's job!
Financing
Don't just use the builder's lender because it seems like they offer the most amazing incentives. Your agent will have relationships with many lenders and you should explore all options and find the mortgage product that best meets your needs. Sometimes the builder's lender is the right choice and other times that is not the case. Your agent should help you explore all financing options.
The Team
I work on a team of VERY QUALIFIED Real Estate Professionals. You will have the best in the industry behind you. If I am unavailable you'll ALWAYS have support! Leverage our expertise!
Please give me a call at 727.510.1624 and let me help you.
Thanks for reading my blog!
ASK ME TO SEND YOU A LIST OF ALL NEW CONSTRUCTION IN YOUR TARGET AREA!
Regards,
Ken Jones
Realtor – Keller Williams
Team - Tampa Market Leaders
727.510.1624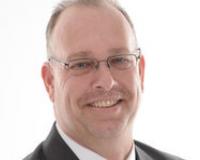 Author:
Michael Simpkins
Phone:
813-541-3307
Dated:
March 31st 2016
Views:
2,462
About Michael: ...